Yahoo Small Business start to provide shared hosting services since 2002, after a 10 years fast grown, Yahoo Small Business provides a wide range of services include domain name registration, web hosting, image hosting and merchant solutions.
Yahoo!, one of the industry's leaders when it comes to anything related to the web. There is no doubt about it, when choosing Yahoo! as your host provider you get reliability backed up with their trademark Yahoo Web Hosting is a great option for small businesses with no experience in web coding or site design.
The Basic plan is the most limited of the three offerings. If you select this Yahoo! Small Business Web hosting package you will not have access to MySQL, PHP, Perl, file manager, third-party design tools (such as Dreamweaver), WordPress compatibility and much more. The Advanced and Premier plans include these features and are therefore recommended if you want more site-building flexibility.
Yahoo!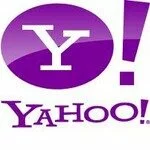 Pros
- 24-hr phone & email support.
- Redundant, geographically distributed data centers.
- Trusted brand.
- Excellent site creation tools.
Cons
- Price
- It doesn't provide unlimited hosting.
- No live chat support